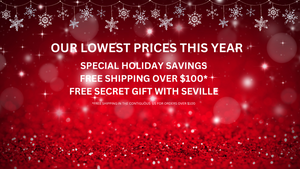 Introducing
Zip Coin Pouch 2.0
11 Stunning Colors!
Zip Coin Pouch 2.0 holds all the every day essentials, yet small enough to tuck into a pocket, clip to a belt loop or larger bag.
Grab & Go with Zip Coin 2.0
Our Favorite
The Ostrich Highland
Made of 100% Italian leather, handcrafted by artisans in NYC – this ostrich embossed bag is one of a kind. It features straps for cinching the bag into a smaller profile, perfect for travel or everyday use.
ELEVATE YOUR EVERYDAY WITH HIGHLAND
Organizational Nirvana
The Seville Messenger
Trendsetting chic meets sporty utilitarian vibe. The Seville will travel with you across the city, country and world.
TAKE SEVILLE ON YOUR NEXT ADVENTURE
The design is in the details. We bring to you the finest in materials and hardware assembled together with classic lines and contemporary details. Our handbags are made by craftsmen in the USA.
The Reviews Are In...
The design is very chic, the leather is fabulous, and I appreciate a lot that you can use both crossbody with the chain or as a clutch. It's exactly my style!

Valentina, Milan, Italy
"The bag I longed for years has finally arrived in time for summer!The size is just fit for my outings as I need a bit space for stuff for kids,and the weight of the bag is as light as it can be. Simply ideal.The charm with a pearl makes the bag more special, love it!"

Marcy, Tokyo, Japan
I was needing a good little bag for date night. Just something that fits my phone, wallet and lipstick. I was so happy with the quality and fun touches of the S+H Soho bag! It's just what I needed.

Chris, Grapevine, TX
My search for the perfect summer bag ended when I found S+H. The combination of Italian leather and soft straw gives me a laid back luxurious look that pairs perfectly with all my summer outfits.

Jessica, Nashville, TN
I just received my Charleston Midnight bag! It is just beautiful and so well made! I also got the Soho camo. I love it! The orange pop is adorable!!

Marina, Rockport, TX
The purse is gorgeous and beautifully made. The pearl is a perfect and classic touch. I cannot wait for people to ask me where I got this original designer bag.

Dana, North Myrtle Beach, SC
I am really enjoying my new S+H handbag-love the color, love the size, love the pockets. All my gear fits-even my tablet! The straw is so sturdy but so, so soft-I just love it.

Deanne, New Orleans, LA
From the moment I received my S+H handbag, I have been in love! I bought the white bag and it is just perfect for the Summer. The pop of orange may be my favorite part. The construction is impeccable and I love the attention to detail.

Marina, Houston, TX
After purchasing a few amazing S + H handbags, one experienced an unfortunate tear where the buckle and strap came together. The level of customer service we experienced was above and beyond. S + H handbags are beautifully created with attention to every detail, their team understands superb customer service and we appreciate it.

Dawn, Dallas, TX